Dimensions: 2" H x 4.5" W (approx.)

Chenille embroidery on athletic wool blend felt. All patches are created in house, per order in your choice of colors.
Dry clean only. Made in the USA.
Jacket Placement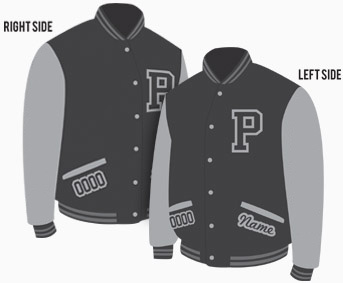 Sweater Placement
Layout:
Right Pocket: Graduation Year Left Pocket: Student Name
- For a name with more than 7 letters please contact us for additional options.
- Patches are made in your school colors, unless requested otherwise.

- Need a custom patch? Contact us for design help.